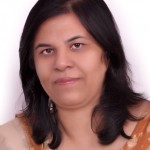 Knowing Dr. Bansal as a professional senior for over 5 years has been a blessing.Having worked with him at RGCI treating hundreds of patients in that short span I consider him actually to be one of the finest clinicians That I have ever had the pleasure of working with. He is excellent at his trade. He would often care and manage the most difficult patients in my practice often with excellent relief. As you know, if you have met him, Dr. Bansal is a terrific guy. He always has a ready smile on his face and an excellent sense of humor. He presents with excellent interpersonal communication skills, especially as it relates to his patients and his bedside manner. When it comes to maintaining personal relationships ,those who know him can swear for honesty and care.
I wish him best luck in all his endeavors.
Dr RituBhutani
Director Oncology
Park Cancer Hospital, Delhi
I have known Dr Vivek Bansal for last ten years plus.I had worked with him initially at Hinduja hospital and later at Goraj near Vadodara.It was really great to see him on great clinical footing after having done his M.D. from Tata Memorial hospital ,Mumbai.At Hinduja he worked as a team member in implementing 3D Conformal Treatments and has worked with Gamma Knife.He gained good knowledge in these latest treatments and applied them judiciously on patients.His dedication towards patient care and elevating the level of care was greatly appreciable. .It was great to see him evolving as a excellent team member interested to learn the latest and at the same time apply it rightly.
Later when he shifted to Goraj near Vadodara as HOD it was a novel experience to see him aptly fitting into the shoes to up bring the state of the art department under him with many of them being implemented for the fist time like IBU,IMRT and invivo dosimetry. .He learned fast and implemented it at his department after visiting and seeing these new methods at foreign institutions.It was great feeling to see him fitting into the this role so soon as it was full of challenges and risks.I am glad as a team member Dr Bansal did what he do even in the remote village where these ultramodern department was situated.
Lastly it was great feeling to have been associated with him as a colleague and friend and the bond still remains in our heart.Now also we meet and discuss what is the latest we are doing besides the routine things.I am also happy to see him implementing Varian's first IGRT in India and first TRUEBEAM at his new center at Ahmedabad. His.His list of achievements and laurels is increasing and i am happy to see his career graph soaring high.
Most important of all that I know of Dr Vivek Bansal is that he is a great Human being and that is all that matters to me.