First of all, I would like to thank you for my treatment.Attached herewith my feeling for your and your staff's efforts during my treatment.
After your treatment for two months, he could again start walking and today after a year, he is leading a normal pain free life and is not dependant on other for support to walk.
Thanking you,
Dear Dr Bansal,
We met when we were going through the worst stage of our lives. Only thing on our mind was to give the best treatment to Rushabh and make it easier for him, not only medically but also emotionally.
You have definitely made life easier for us. Your warmth, constant support, willingness to spend time and talk to us was so helpful. It gave us confidence to face the situation. The staff and other doctors have also been very patient, warm and accommodating.
We pray that all goes well for Rushabh in future.
Best wishes to you and the entire team and we are sure you will continue with the same warmth towards all.
Thanks for everything …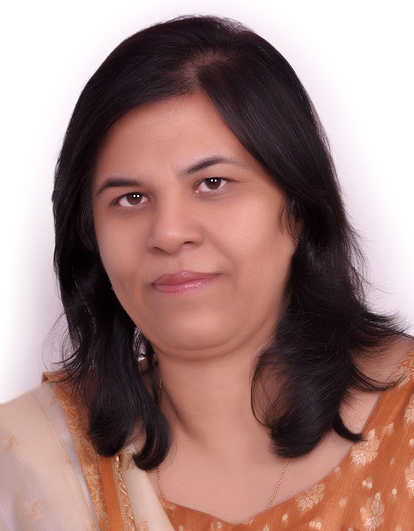 Knowing Dr. Bansal as a professional senior for over 5 years has been a blessing.Having worked with him at RGCI treating hundreds of patients in that short span I consider him actually to be one of the finest clinicians That I have ever had the pleasure of working with. He is excellent at his trade. He would often care and manage the most difficult patients in my practice often with excellent relief. As you know, if you have met him, Dr. Bansal is a terrific guy. He always has a ready smile on his face and an excellent sense of humor. He presents with excellent interpersonal communication skills, especially as it relates to his patients and his bedside manner. When it comes to maintaining personal relationships ,those who know him can swear for honesty and care.
I wish him best luck in all his endeavors.
Dr RituBhutani
Director Oncology
Park Cancer Hospital, Delhi
I joined team of Dr vivek bansal headed by him in 2006 to 2008 as a fresh MD pass out . All team members of physicists,technician and most important Dr vivek bansal were teachers for me who teached almost every aspects of modern radiotherapy of that time. He gave me the opportunity to work with him that too on country's 1st OBI based IGRT unit. Apart from cutting edge technology I learned how to treat cancer patients ,where Dr Bansal acted as a guide who made me a consultant from a fresh MD student in very short time. I learned from him to complete the work whatever it is ,with the honesty and efficiency such like that I started seeing job as a hobby and enjoy it till deep sleep.today whatever I am ,especially in chhattisgarh major credit goes to sir who guided me and my family at every step.
I have known Dr Vivek Bansal for last ten years plus.I had worked with him initially at Hinduja hospital and later at Goraj near Vadodara.It was really great to see him on great clinical footing after having done his M.D. from Tata Memorial hospital ,Mumbai.At Hinduja he worked as a team member in implementing 3D Conformal Treatments and has worked with Gamma Knife.He gained good knowledge in these latest treatments and applied them judiciously on patients.His dedication towards patient care and elevating the level of care was greatly appreciable. .It was great to see him evolving as a excellent team member interested to learn the latest and at the same time apply it rightly.
Later when he shifted to Goraj near Vadodara as HOD it was a novel experience to see him aptly fitting into the shoes to up bring the state of the art department under him with many of them being implemented for the fist time like IBU,IMRT and invivo dosimetry. .He learned fast and implemented it at his department after visiting and seeing these new methods at foreign institutions.It was great feeling to see him fitting into the this role so soon as it was full of challenges and risks.I am glad as a team member Dr Bansal did what he do even in the remote village where these ultramodern department was situated.
Lastly it was great feeling to have been associated with him as a colleague and friend and the bond still remains in our heart.Now also we meet and discuss what is the latest we are doing besides the routine things.I am also happy to see him implementing Varian's first IGRT in India and first TRUEBEAM at his new center at Ahmedabad. His.His list of achievements and laurels is increasing and i am happy to see his career graph soaring high.
Most important of all that I know of Dr Vivek Bansal is that he is a great Human being and that is all that matters to me.